Planning your wedding day can be an exhilarating yet overwhelming experience. From selecting the ideal venue to picking out the dress and managing all minor details, many couples opt for wedding planning apps as a way of easing the process.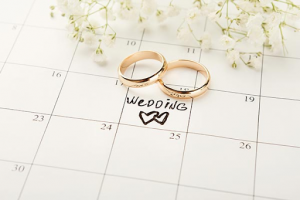 If you want to develop an application that allows you and other couples to plan their dream weddings, then this article will guide you through the steps necessary to create such an app.
What Is A Wedding Planning App, And How Does It Work?
A wedding planning app is a great way for couples to organize and plan their wedding. It can help them keep track of important dates, deadlines, and budget. Some apps also offer features like inspiration boards, seating charts, and timelines to help couples plan every aspect of their wedding.
The app can be used on a smartphone or tablet, and is often synced with other devices and platforms to keep all details in one place. The app provides a central location for couples to find all the information and tools they need to plan their wedding, and can be accessed from anywhere at any time.

Create A Wedding Planning App From Scratch
Creating a custom wedding planning app requires several steps to make your vision come true. It starts with defining the purpose and target audience of your app. You need to be clear on what features and functions you want it to have and who will be using it. This will guide the development process and make sure that the app provides what its users require.
Next, do some market research to identify any potential opportunities that your app could offer. Review the existing wedding planning apps and observe what features they have and are lacking. 
This will provide you with an idea of what components should be included in your app. Designing a wireframe and an aesthetically pleasing interface is important for a successful user experience. Use the wireframe to map out the layout of your app in a way that is easy to navigate and visually appealing.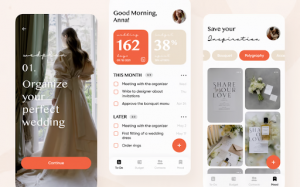 It's important to develop your app using a software development kit (SDK) or a mobile app development platform, and to test it thoroughly to ensure it is bug-free and easy to use.
When your app is ready, you can release it on the App Store or Google Play and promote it through various strategic channels like social media. Keep in mind that this process is never-ending; you must continually update the app, fix bugs and glitches, respond to feedback, and add new features.
It's important to keep in mind that building an app from scratch can be a complex and costly process. It's usually best to work with a team of experts or a development agency to get the job done right. Having expertise in app development, design, and project management is essential for success.
Top Features To Include In A Wedding Planning App
When developing a wedding planning app, it is essential to incorporate features that simplify the planning process for couples and reduce their stress. Features that should be taken into account include:
To-do list:

Create and manage a list of tasks for the wedding.

Budget tracker:

Keep track of wedding expenses and stay within budget.

Vendor management:

Search for and connect with vendors, view reviews, etc.

Guest list management:

Create and manage a guest list, including sending invitations.

Calendar:

View a timeline of important dates and deadlines related to the wedding.

Inspiration boards: Collect images and ideas for décor, color schemes, etc.
Seating charts:

Plan seating arrangements and create a floor plan for the reception.

Checklist:

Track tasks and to-dos leading up to the wedding day.

RSVP tracker:

Manage responses and track attendance for the wedding.

Photo sharing:

Upload, share, and store photos related to the wedding planning process.

Push notifications:

Send reminders to couples about important tasks and deadlines.

Multi-device compatibility:

Access wedding planning information from multiple devices, such as smartphones and tablets.

Integration with other platforms:

Sync wedding planning information with other platforms, such as social media, email, and calendars.
It's essential to be aware that the elements you include in your app will depend on the intended audience, expenses, and purpose of the app. It is beneficial to have a firm grasp of which features are most relevant to your target customers and what would give your application an edge over competitors.
How Much Does It Cost To Develop A Wedding Planning App?
The cost of developing a basic wedding planning app can range from $10,000 to $50,000, depending on the complexity and features desired. This generally includes a to-do list, budget tracker and calendar. 
If more advanced features such as vendor management, inspiration boards or seating charts are included in the design, the cost of development could increase significantly to over $100,000. Therefore, it is important to consider the needs and wants of the app user when determining the final cost.
Hiring a development agency or a team of professionals to construct your app can be pricier than employing individual developers. Nevertheless, it usually results in an improved product and a more streamlined development cycle. Moreover, it is essential to factor in the continuous expenses for sustaining and renewing the application, which generally range from 20% to 30% of the initial development fees.
The cost of constructing a wedding planning application will be based on your requirements and the features you desire to include. It is essential to collaborate with an experienced development team that can give a precise price quote and clarify the fees connected to each function.
How Long Will It Take?
The timeline for creating a wedding planning app depends on the complexity of the app and the expertise of the development team. A simple wedding planner app featuring features such as a to-do list, budget tracker, and calendar can take anywhere from 4-6 months to develop. If you add additional features like vendor management, inspiration boards, and seating charts, the development time could extend to 6-12 months or beyond.
Development time can be influenced by the size of the development team and the development process. If a comprehensive plan is in place with effective communication and a committed group, it may accelerate the creation phase.
It is essential to take into account that the speed of bringing a product to market is crucial for various reasons.
Gain competitive advantage by launching your app faster and gain a foothold in the market

Avoid increased development costs due to delays in launching

Generate revenue more quickly

Get feedback from early adopters to make necessary adjustments before competitors do

Take advantage of current trends and ensure your app is up to date with the latest technologies

dentify market needs and tailor your app accordingly to provide the best solution for your target audience.
Time to market is an important factor when deciding to develop an app. By releasing your app as soon as possible, you can take advantage of being first to market. This can provide many benefits, such as increased exposure and early adopters.
How Can A No-Code Solution Help?
No-code and low-code applications enable users to construct and launch software without writing any code. These solutions are created to make application development more accessible and efficient by providing pre-designed templates and drag-and-drop interfaces.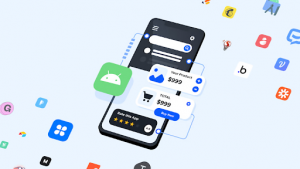 Building a wedding planning app with a no-code solution can help in several ways. For example, you won't need to know how to code in order to use the platform. This can save you time and money when it comes to building your app.
Speed up development process:

No-code solutions enable users to quickly create an app without spending time on coding and testing, which can accelerate the development process.

Lower costs:

By eliminating the need for a large development team and reducing the need for coding expertise, no-code solutions help reduce development costs.

Increase accessibility:

Making app development more accessible to a wider range of people, including non-technical users, no-code solutions help broaden the potential developer pool.

Provide flexibility:

Users are able to customize their apps according to their specific needs without writing any code.

Easier maintenance:

Platforms often provide tools which make it easier to maintain and update the app.

Shorten time to market:

No-code solutions help get wedding planning apps to market faster by reducing the need for coding and testing.

Enhance user experience:

No-code solutions enable users to create apps with a great user experience from the start, without having to learn complex coding skills.

Increase collaboration:

No-code solutions allow multiple members of a development team to work on the same project simultaneously, which can speed up the development process.

Simplify bug fixing:

With no-code solutions, it's easier to quickly identify and fix bugs.

Improve scalability:

No-code solutions enable developers to easily scale up or down their applications depending on the needs of their users.

Enable cross-platform development:

It's faster and simpler to create apps for multiple platforms using no-code solutions.
It's important to research different no-code platforms and compare them to ensure that the platform you choose will meet your specific needs and help you achieve your goals.
Best Wedding Planning Apps Of 2023
Wedding planning can be a daunting task, but with the proper tools it is much easier to accomplish. 
To help make planning your nuptials simpler, we have compiled a list of the top-rated wedding planning apps for 2023. These apps offer couples an array of features and tools that will allow them to plan their day from the convenience of their own home, and have been highly rated by users for their effectiveness.
Zola is a comprehensive wedding-planning app that offers many features to assist couples with their special day. It includes a to-do list, budget tracker, guest list management, and access to over 500,000 products in its marketplace. Additionally, Zola provides a free wedding website for couples to share details about their nuptials with guests.
The Knot is a well-known wedding planning application that has been assisting couples in preparing for their special day for over two decades. It offers a wide range of features, such as a to-do list, budget tracking and vendor management. Additionally, The Knot also grants users access to a free wedding website, which they can use to share essential details about their wedding with their guests.
One of the best features The Knot offers is its vendor search tool. This allows couples to easily locate vendors near them and browse reviews of their services, thus allowing them to find the perfect vendor for their wedding.
Wedding Wire is a feature-rich wedding planning app that provides couples with all they need to prepare for their big day. It includes a to-do list, budget tracker, vendor management and a complimentary wedding website. One of the major highlights of the app is its Inspiration Gallery which enables users to view pictures and ideas related to weddings, such as decorations, dresses and hairstyles. Thus, couples can easily look for ideas and decide their preferred wedding style.
Many wedding planning applications are available in the market today, and it can be difficult to select the one that fits your specific requirements. However, by looking at the characteristics, user reviews, and general efficiency of the app, you can make sure to find an app that will help you plan your special occasion seamlessly. Zola, The Knot, and Wedding Wire are some of the top wedding planning apps for 2023 and will no doubt assist you in orchestrating your perfect wedding.
QUESTION AND ANSWERS
Q: What Is The Purpose Of Creating A Wedding Planning App?
A: The purpose of creating a wedding planning app is to make the special day even more special for couples by providing them with features such as a to-do list, budget tracker, vendor management, guest list management and calendar.
Q: What Kind Of Expertise Is Needed When Building An App From Scratch?
A: When building an app from scratch, app development, design, and project management expertise is required.
Q: How Can Mobiroller Help With The Wedding Planning Process?
A: Mobiroller can help couples make their special day even more special by providing them with a wedding planning app that is easy to use and packed with features that will help make the planning process easier.
Q: How much does it cost to create a wedding planning app?
A: At Mobiroller, we understand that creating a wedding planning app can be a challenging and complex process. We also know that with the right approach and a clear understanding of the needs of your target audience, it can be a valuable platform for couples planning their special day. That's why we offer a free consultation to help you determine the features that will make the planning process as easy and stress-free as possible for couples, and to come up with a quote on the cost of creating the app. Contact us today to get started!
Q: How do I promote my wedding planning app?
A: Promoting your wedding planning app can help you reach more couples and make sure your resources are used to their fullest potential. You can promote it through various digital marketing channels, such as social media, paid ads, email campaigns, search engine optimization (SEO), content creation and influencer partnerships.
Q: How do I monetize my wedding planning app?
A: Monetizing your wedding planning app can help you generate revenue from the platform. You can do this by offering premium features, selling advertisement space, charging a subscription fee or providing ancillary services such as booking vendors for couples. It's important to weigh the pros and cons of each option before making a decision on how to monetize your app.
CONCLUSION
In conclusion, creating a wedding planning app can be quite the undertaking. Yet with an appropriate approach and comprehension of what your target demographic yearns for, it can be a very helpful resource for couples in preparation for their big day. Doing market research and contemplating necessities such as a to-do list, budget tracker, vendor management, guest list management, and calendar are important. Furthermore, bear in mind that launching an app entails not only development and design but also project management capabilities. With the right features and a user-friendly design, your wedding planning app can help make the special day even more special for couples.
Having trouble creating a wedding planning app? Let Mobiroller help make the big day even more special for couples!