Applications have had a tremendous effect on many sectors around the globe. In this ever-evolving application economy, things will inevitably continue to change and evolve. The latest technical developments and market trends are essential considerations in this industry.
Mobile devices have revolutionized many industries. The availability of mobile applications, along with their versatile nature, has led to the emergence of new markets in industrial sectors.
Services

Programs

Strategies
Mobile applications offer great flexibility to deliver a tailored customer experience. This has enabled businesses to create innovative digital solutions and revolutionize their business. Mobile apps have completely transformed the way companies interact with their customers.
Advent of digital applications has significantly enhanced productivity
Greater productivity from employees due to less desk-bound time

Increased workplace flexibility

scheduling options

Streamlined processes for improved business operations.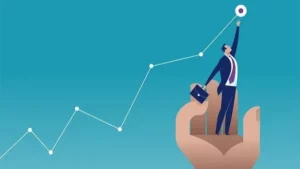 Integrating mobile applications with their business infrastructure allows companies to leverage the latest digital technology.
Utilizing Artificial Intelligence (AI) for effective decision-making and automation.

Exploring the potential of the Internet of Things (IoT) to improve connectivity and access to data.

Harnessing the power of Data Science and Blockchains to gain insights and make informed decisions.
The competitive advantage of digital technologies can give any company an edge over its rivals, but it's essential to stay up-to-date with rapid technological developments. Unfortunately, many mobile app projects fail due to inadequate training on using the latest tools effectively and in a way that benefits the organization.
When incorporating mobile applications into your business, it is essential to plan with clear objectives in mind. With greater control over all aspects of the company due to mobility and data capturing, decisions can be made with more insight than ever.
Product

Customer needs

Strategies
Adaptability
The app market is ever-changing, so the key to success lies in adjusting to disruptive tech trends. To remain competitive, apps must have the capacity to run:
Provide a seamless experience across any platform or device.

Ensure our products are user-friendly.

Reduce complexities and make life easier for consumers.

Enhance speed and agility.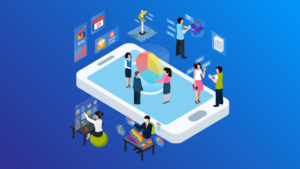 Applications are constantly evolving to meet the needs of consumers in various industries. We can observe these changes in the following:
  Features

    Design

    Compatibility
Bright and Promising Future
Mobile apps are revolutionizing how businesses, from manufacturing to banking, interact with and serve their customers. They are simplifying tedious and outdated processes and providing businesses with a competitive advantage.
Major Industries That Have Been Transformed Through the Use of Apps.
Following are some examples:
Education
Education apps provide accessible lessons for various topics, offer practice exercises for studying and assessments, allow teachers to track student progress, enable collaboration among students both in-school and remotely, and provide educational games that engage learners.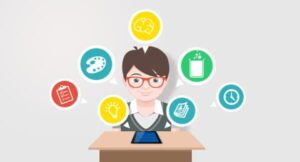 Mobile apps also enable teachers to make their lessons more interactive and entertaining for students, making learning more enjoyable. Moreover, the use of mobile apps in education has opened up new opportunities for distance learning and collaboration on a global level.
Entertainment
Apps provide convenient access to streaming services, such as Netflix and Hulu, allowing users to watch their favorite shows on demand. Furthermore, mobile apps enable gamers worldwide to connect and play with each other in real time. 
Mobile games are also becoming more immersive with the introduction of augmented and virtual reality technology. Mobile apps allow users to connect with their favorite artists more personally by providing exclusive content and increasing engagement through social media platforms.
Automotive
Mobile apps are revolutionizing the automotive industry as well. Apps can locate and book parking spots, monitor car performance, pay for fuel, schedule service appointments, and more. 
With mobile apps, drivers can easily stay up-to-date with recall notices and other important information about their vehicles. Additionally, users can access navigation services that provide real-time traffic updates and roadside assistance services.
Advertising and Media Platforms
Mobile apps are also changing the way companies market their products and services. Advertising platforms, such as Google Ads and Facebook Ads, enable businesses to target customers with ads tailored to their interests. 
Mobile apps also enable media companies to provide content on demand, allowing users to watch or listen whenever they want. Apps make it easier for consumers to find the products and services they need and for businesses to reach potential customers.
Healthcare
Healthcare providers have begun using mobile applications to streamline patient care and improve communication. Apps offer up-to-date medical information, provide access to medical records and facilitate doctor-patient consultations. Patients can also use apps to monitor their health, schedule appointments, and refill prescriptions.
Travel
Mobile apps are also helping travelers save time and money on their trips. Apps offer booking options for flights, hotels, and rental cars. They provide detailed maps of cities, attractions, and restaurants while offering discounts on tickets and tours.
Construction
Construction companies rely heavily on paperwork and can be adversely affected if a disaster, such as a fire or a flood, occurs. This has caused them to recognize the potential of mobile technology in altering and optimizing their workflow. 
This has been revolutionary in the world of construction, and many businesses have begun taking advantage of the benefits that come with it. With mobile technology, construction companies have more control and flexibility over their workflow, making operations smoother and more efficient.
Banking
Globally, mobile banking is becoming increasingly popular thanks to the power of smartphones which have been transformed into virtual banks that offer a wide range of functions. With just one swipe of their finger, people from all corners of the world can now access their banking accounts and take advantage of its various services.
Transfer money

Update credit/debit card information

Pay accounts

Manage their accounts quickly and conveniently
Online shopping 
Online shopping is rising, and businesses are taking advantage of this technology to its fullest potential. They are widening their customer base and boosting sales by partnering with delivery services. This collaboration offers them several vital benefits:
Faster delivery times

Increased convenience for customers

Improved cost savings

Expanded reach to new markets

Ability to provide more personalized services
These advantages make shopping app easier for businesses to meet their customers' needs and stay competitive. Ultimately, this ensures that their businesses remain a success.

Risk of data theft and privacy
The increasing prevalence of these devices has become deeply embedded in our lives, leaving us exposed to many potential risks.
Data security

User information security

Privacy security

Cyber-threats
Each nation has its Cybersecurity regulations in place to defend against potential vulnerabilities. However, cybercriminals are becoming ever more advanced in their data theft and malicious software deployment techniques. Additionally, laws prohibiting mobile applications from infringing on user privacy and data safety exist.
QUESTIONS AND ANSWERS
Q1: What is a Mobiroller?
A1: Mobiroller is an application development platform businesses can use to create mobile applications.
Q2: How can mobile technology help travelers save time and money?
A2: Mobile technology can help travelers by providing booking options for flights, hotels, rental cars, and tours in a matter of minutes, as well as providing discounts on tickets and tours.
Q3: What are some of the benefits that businesses receive when partnering with delivery services?
A3: Some benefits businesses receive when partnering with delivery services include faster delivery times, increased customer convenience, improved cost savings, expanded reach to new markets, and the ability to provide more personalized services.
Q4: What types of cyber threats should businesses be aware of?
A4: Businesses should be aware of threats such as data theft, user information security breaches, privacy violations, and malicious software deployment.
Q5: What steps can businesses take to ensure their data is secure?
A5: Businesses should implement strong cybersecurity policies, use encryption when storing or transmitting sensitive information, and regularly update their systems with the latest security patches. They should also follow local laws that govern mobile applications and user privacy.
Q6: What are the rewards of using mobile technology?
A6: The rewards of using mobile technology include expanded customer reach, improved cost savings, faster delivery times, increased customer convenience, and the ability to provide more personalized services. Ultimately, this ensures that businesses remain successful in the competitive market.
CONCLUSION
Mobile technology has revolutionized our business. To remain competitive in this digital age, businesses must understand the risks associated with mobile technology and take appropriate steps to ensure their data security, user information protection, and privacy compliance. The rewards of using mobile technology outweigh the risks, making it an invaluable asset in Today's world.​ You can try Mobiroller to build your secure and safe applications So what are you waiting for  Sign-up Today!