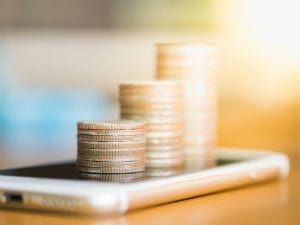 Mobile app prices are among the first things that come to mind of those who want to have an app.
Great News is that it isn't very complicated. After reading this article, you too will know the costs of cost of developing an app. You will also learn how to source people that fit the best to your budget.
The digital world is shaping around the expectations of mobile users.  So it is a good idea for the enterprise owners to have their mobile apps.
Unfortunately, while the diversity of technologies offer many options, it can also make it difficult to choose among them. You need to know about mobile app prices and the reasons behind the costs before deciding a good budget plan. Planning your mobile app development process according to these variables can be advantageous.
Figuring out mobile app development costs
Here you will find some useful information on prices of mobile apps, information that can help people who want to have an app.
Pioneering mobile operating systems: iOS and Android
It is highly essential to first know about the operating systems before creating your app. You need to consider variable factors like target audience, programming language, developer tools, design, and app stores. Only then you can ensure a productive development process.
It is common knowledge that two most common mobile operating systems are the iOS and the Android. Compared to one another, it is possible to see that both systems have advantages and disadvantages against each other.
iOS: Apple's Backbone
Apple Company develops iOS for its own devices. It uses Swift as its programming language and Xcode as its development environment. Swift is notable for being relatively easy to learn, and for requiring less code to be written.
There are guidelines for designing user interfaces in iOS. iOS allows the developers considerable freedom in design. Although, you shouldn't overlook the fact that iOS prefers minimalist designs.
Two operating systems also differ in their app stores. For instance, the entry fee for iOS App Store is higher, the acceptance procedure takes longer, and the probability of app's rejection is greater. This is due to apps being checked carefully by actual human beings, rather than an automated process. Also, in case of rejection, Apple contacts the developers with suggestions to make the app better.
Additionally, behaviours of mobile users also show differences between the operating systems. According to a survey by CNBC, iOS users are more likely to buy payware apps. Therefore, paid apps have a higher download rate on the App Store.
Google's customizable experience: Android
Google's OS, the Android works on various mobile devices built by Samsung, Sony, HTC, and many others. Primary development language for the system is Java, and the development environment is the Android Studio. Android Studio stands out with its ability to allow the programmer to identify errors and problems easily. Additionally, Android's ability to allow its users customization of many settings of their devices stands out as a plus.
When it comes to design, Android is a little stiffer in their guidelines for developers. Nowadays, Android favours simplicity in designs. With the "Material Design," it has adopted a material, paper-like style.
Google Play, the app store for Android, demands a small one-time entry fee from the apps. App induction in Google Play is an automated process. While this can mean shorter waiting periods for app approval, it can also mean apps may enter the market with small overlooked issues. Also, when their app is rejected, developers need to apply from scratch again.
CNBC's survey shows that Android users tend to prefer payware apps less often. Though Google Play features more apps, and the users are accustomed to a diversity of options. Therefore, their rate of downloading and trying out apps is quite high.
Native apps, or hybrid apps?
There are multiple ways to engage with mobile users. First off, it is good to know about the difference between the mobile apps and web apps. Mobile apps need to be downloaded from app stores, while web apps are accessed through browsers. Web apps use HTML 5, JavaScript, or CSS and can run on every device, without eating up much memory. Therefore they are a simple and economical option.
However, mobile apps leave web apps in the dust when it comes to competition, as web apps are somewhat limited when it comes to functionality. Mobile apps can be classified into two types: Native and Hybrid. But which one of the mobile app types fit best to your needs?
OS Specific Native Apps
Native mobile apps are specific to an operating system. These apps use tools of whichever operating system they are being developed for. For example, if you are developing an iOS app, you will have to use Swift and Xcode. Mobile apps developed this way will be entirely compatible with the operating system they will run on.
Native apps tend to perform better than non-native apps on the same operating system. At the same time, the native apps also have the advantage of being able to send notifications. Therefore, you have the chance to improve the user experience thanks to native apps' high speed and minimum errors.
There are, however, disadvantages with native apps as well. For example, the development process of the native apps take longer and cost more compared to other app types. Additionally, a native app can only function on the operating system it was developed for. So, if you have developed your native app for iOS, you can only publish it on the App Store.
This can be prevented with the use of alternative Software Development Kits (SDKs). Using platforms such as Xamarin and React Native instead of Apple or Google's kits, you can develop your app once and run it on both operating systems.
Cost Effective Mobile App Prices |  Hybrid Apps 
Apps that are an amalgamation of web and native technologies are called hybrid apps. This app type has advantages of both native and web apps. It can be described as web apps developed into a version that can be downloaded and ran on devices like native apps. Hybrid apps use HTML 5 and JavaScript codes like the web apps and can be developed on frameworks like PhoneGap or Bootstrap.
From a functionality point of view, they are positioned between web and native apps. Thus, they provide some practical advantages. They can be adapted to run on multiple platforms with the knowledge of a single codebase.  So these apps have a cost advantage, and can an ideal option for developers on tight budgets.
Of course, we need to emphasize the fact that you shouldn't expect the same level of performance from a hybrid app as a native app. These apps display the pages inside a WebView component, which works as an internal browser inside the app. Therefore, the user interface can be built through the WebView's capabilities. You should remember that as a result of this, you may not be able to provide the same user experience as native apps on the hybrid ones.
So What Path to Take When Creating a Mobile App?
You can take several paths once you have decided to create your mobile app. If you don't want to develop it yourself, your options include working with a development team, contracting a freelancer developer, or seeking the help of an app maker platform.
You will need to have a certain amount of money to meet the costs of creating a mobile app. iOS and Android operating systems offer their development tools for free. Therefore the primary source of cost can be inferred as the developers. You can calculate the cost of a mobile app by multiplying hours spent with the hourly fee of development.
On the other hand, you shouldn't forget the variables that affect the result of this equation. App's category, ability to run on multiple operating systems, third-party integrations and similar features are among the factors that can influence the costs of app development.
Dependable But Expensive: App Development Teams
You can benefit from services in many fields like development, design, and marketing at the same time through mobile app development teams. A hassle-free experience is possible thanks to teams of professionals, either internal or as agencies. Thanks to teams that consist of professionals specializing in various fields, these teams can ensure an efficient development process.
Though, you should remember that a team of experienced professionals also mean the option with the highest cost.  The cost will increase along with the size of the team, kind of services provided, and the total time spent. So it can be a good idea first to measure the functions and features you want in your app and decide if you need such a team or not.
Freelancer Developers for More Affordable Mobile App Prices
Working with a freelancer, you can cut your costs, as the number of people you have contracted would only be one. If you have a limited budget, this option can be an affordable one compared to development teams.
However, working with a single person also means putting all your expectations in that one person, which can be a risk. So, if the developer you work with fail to meet those expectations, the damage may already be done. So make sure that you make the contract with a real professional.
App Maker Platforms: Where Affordability and Quality Meet
For an affordable cost of mobile app development, another option is using the power of mobile app maker platforms. Platforms like MobiRoller enable the creation of apps without the need for coding skills. With these platforms, you can choose among various plans and get their services for yearly fees. These platforms offer many advantages, including affordable prices.
With these platforms, you can assume control. You can create your app to your heart's content, without needing any technical skills. Tanks to design templates, you can shape your app the way you like. Additionally, often many features like regular maintenance, troubleshooting, security, Admob ads or Google Analytics, multi-language support etc. are already included in yearly fee.
If you want to have an app that cares about user's security, rich content and has a robust framework behind, create your MobiRoller account now, and start enjoying the privileges of the mobile world.