The last year has been a trying one in many respects. We have been through, among other things, the greatest pandemic in a century, which is still going on. Many people were affected, and unfortunalte many dear people were lost. Some businesses suffered, others thrived while easing the burden of lockdowns on people. Some communities lost connection, while others stayed connected thanks to boons of modern technology. Most prominently, mobile devices and app. That's why we think it is appropriate to take a look at mobile app business 2020. Even more so as the trends and circumstances set in 2020 will very likely be valid in 2021 too.
Mobile apps seen use for many things during this period. There were apps for health tracking related purposes that played a vital role. Then there were the e-commerce apps to keep businesses alive, and people supplied during the lockdown. Other apps have held communities connected and together.
An even greater need for e-commerce, an even greater rise for m-commerce
The part mobile apps play in e-commerce was already on a massive rise for last half a decade or so. Due to convenience of smart devices, as well as ease and familiarity coming with apps, shopping apps took more and more of the market. But pandemic made them even more important. We may argue, that they became essential.
Many kinds of stores had to endure long periods of closures. Some essential ones like supermarkets etc were allowed to keep operating on some areas, but many people preferred not to go stay on the safer side. Due to these factors, many types of retailers seen a huge spike in their online sales.
On the flipside, their online operations allowed all of us enduring this trying period to still enjoy shopping for goods we needed. People were able to acquire their essential needs just fine. Or, indeed, comforting things they wanted!
While the e-commerce in general, and m-commerce in particular are not surprising anyone with their regular rise, this new situation caused an even greater boost for them.
This may sound so far like "e-commerce 2020" rather than "mobile app business 2020". But the truth is, a great majority of this business now takes place on mobile devices. Even today, not every household owns a computer, or use it regularly. Some of the older parts of demographics are still a little distant to them. Yet, the mobile devices, especially with their mobile apps, are nowadays in just about every hand, used for everything. Even for regular computer user, doing things as they take a nap, or chill on the couch, is just more convenient.
Keeping communities connected online
A long period of lockdown did not only affect shopping opportunities and behaviors. It has had an at least as heavy effect on our ability to get together so that we can connect, and cooperate. Communities worldwide had to turn online to keep functioning in a lot of fields. Examples would include business, self-help, non-profit, or recreation.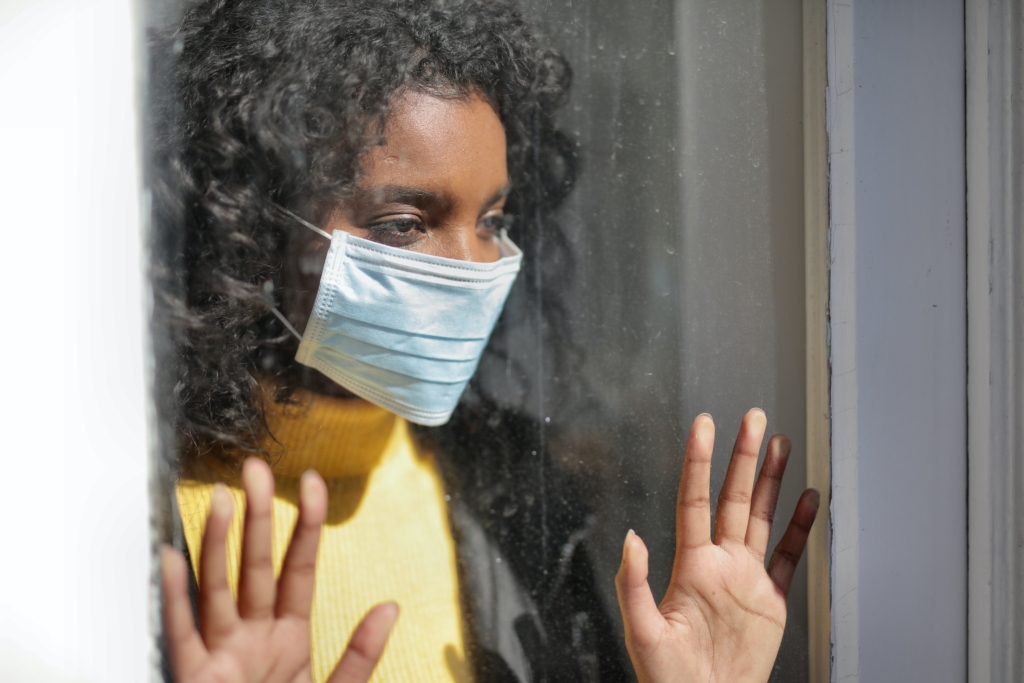 Messaging boards, notification systems, online meetings, video calls, and yes, also the dating apps kept human connection alive. Saying that the internet and mobile devices were disconnecting us from one another was popular. They seemed like eroding the human connection. Yet, they came to the rescue of just that when pandemic left us stranded in our homes. It is difficult to imagine a worldwide lockdown period without our technology today.
As with the case of e-commerce apps, mobile apps were in the lead for communities too. The same convenience applied here too. Devices are always with us, easy and comfortable to use anywhere, anytime.
Helping with health and productivity
Another area where mobile technology was at the forefront has been tackling the pandemic itself! Some countries created apps for their citizens to check risk levels of their neighborhoods, or to follow movements of people who were tested positive.
Apps and online platforms were also effective in helping work at home workforce. Collaboration platforms have helped to keep them at their best when it comes to productivity.
Mobile app business 2020 and 2021: Technology is both necessary and profitable!
This trying year has shown us how much can our modern technology help in difficult situations. Like we have tried to touch in the article, every aspect of day to day life in a quarantined world benefited from it. Shopping, social activities, communities, health and other services, and keeping offices that had to switch home-office were among the blessings provided by mobile apps to help easing the lockdown's effects.
On the flipside, these apps did not only benefit their users, but also their creators. The demand for community apps and e-commerce apps has seen a skyrocketing, and looks like this will remain so for a good part of 2021 too. At the very least… Therefore, we can say that it is almost mandatory for businesses and entrepreneurs today not to miss this train. It was always a necessity get that mobile app business boost. But nowadays it is even more so.
Start enjoyig the benefits of mobile apps now
Now that we have seen the mobile app business 2020 trowback, you maybe asking yourself "how to make a mobile app". Frankly, it may just as well work just as a mobile app business 2020 + 1 forecast, as 2021 may still involve some lockdowns yet. You too can become a mobile entrepreneur quite easily! No need for technical skills, or a contract with a software developer/designer.
MobiRoller has a lot of tailor made features especially for e-commerce and community apps, but you can create many other types of apps too. With up to date, quality design templates ensuring a user-friendly experience, as well as a no-coding dashboard for you to easily create your apps, we offer a liberating platform for all to enter the mobile app market. It is free to start creating apps with MobiRoller! Why not give it a try? Start with creating your free account now, and join the exponetially expanding mobile app market!