In our digital age, there is an app for anything and everything. From entertainment with web series to meeting academic goals with educational apps, the total amount of apps created has surged past 5.5 million. However, only a select few have become frequently used by mobile users.
Despite the associated costs, app development shows no signs of slowing down. This has resulted in a large portion of a brand's marketing budget being dedicated to app marketing.
The primary challenge for application owners is acquiring and maintaining a large user base and ensuring their app is visible on major app stores like Google Play Store and Apple App Store.

So, What Is The Cost Of Marketing An App?
The cost of marketing an app considers numerous important aspects encompassing all three stages of an app's journey – Pre-Launch, Launch, and Post-Launch. This includes all the components of the promotional campaign for your app from beginning to end.
Pre-Launch Phase And Cost
The pre-launch phase is vital for preparing an app for market release. It involves making people aware of the app beforehand so they can easily download it from the app store once it's available. Below are several components included in the pre-launch phase, as well as associated costs: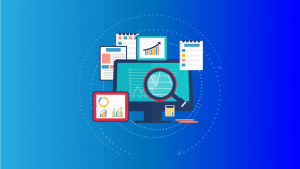 On average, conducting market research to understand the needs and desires of our target audience for a planned app may cost between $5,000 and $15,000. This step is essential in ensuring that the app meets the specific requirements of its users.
Beta Testing an app before its launch is important to ensure that it functions correctly and won't cause any glitches or disruptions in the market. According to research, the cost of App Beta Testing can range from $5,000 and above, making it a necessary expense when launching an app.

App Store Optimization helps attract potential users' attention by optimizing aspects like app titles, keywords, descriptions, icons, screenshots, and more. This can motivate them to download the app and continue using it afterward. The cost of an ASO tool will depend on the number of keywords being analyzed and some other features; this typically ranges between $25 and $1,500 per month.
The price range for an app marketing package, which includes ASO service, can range from $1,000 to $25,000.

App PR Outreach increases the likelihood of an app being featured in certain press outlets by issuing a press release or through direct contact. Rates charged by a PR company from an app developer or brand for media outreach range from $100 – 300 per hour.

Influencer Marketing Costs
Influencer Marketing provides an endorsement for a given app. The fee charged by Influencer Marketing agencies usually ranges between $10,000 and $18,000 each month.
One of the great advantages of working with influencers on marketing campaigns is that they can help to create trust with potential customers. Having well-known personalities vouching for an app or product can help build credibility and trust with the people who will ultimately be using it. Influencers can provide insights into what potential customers are looking for to create a successful campaign tailored to their needs.


Although it is possible to get your brand or app noticed on social media platforms like Facebook, Instagram, and YouTube without any cost, you may need to invest in a paid ad campaign for the highest level of viral success. The cost of this will vary depending on your goals.

App Promotion Assets Costs
An app needs an online presence, and the best way to do this is through a website and social media channels on popular platforms such as Facebook, YouTube, Twitter, etc. To create a website, you can either pay a fee charged by a web design studio which typically ranges between $5,000 – $25,000, or avail of services from an online website builder, which charges around $18 / month for a professional website. Whichever you choose, the cost to market an app is a necessary and important asset that must be considered.
Launch & Post-Launch Phase and Cost
Once an app is ready to be released, mobile app promotion gets into full swing to encourage users to download the app and take different actions, such as creating an account, subscribing to a service, making an in-app purchase, or reserving a spot. One of the most important types of app marketing cost is Cost-Per-Install (CPI) and Cost-Per-Action (CPA).

Cost-Per-Install 
Cost-Per-Install is a vital factor in-app marketing as it focuses on certain initial actions that app marketers wish mobile users to take.
Cost-Per-Action 
Cost-Per-Action considers getting an app user to do activities such as installation, registration, making an in-app purchase, subscription to a service, or buying a physical product. Such actions are meant to be done regularly.
App installation is the most economical for users, costing around $4.4 for iOS and $2.9 for Android apps. The in-app purchase – a popular way to monetize apps – costs approximately $132 on iOS and $145 on Android. Subscription, however, is the most expensive action, with brands and independent developers being charged $129 and $187 for iOS and Android apps, respectively.

Push Notifications Platforms Cost
Push Notifications platforms offer an effective way for app marketers to stay connected with their user base, strengthening loyalty and discouraging users from turning to competitors. Costs for these services can range from $30 – $250 per month, depending on the number of subscribers, extra features, and API access.

QUESTIONS AND ANSWERS
Q: What Are The Costs Associated With App Promotion?
A: App promotion costs can vary depending on your goals but generally include website and social media creation fees, cost-per-install and cost-per-action campaigns, and push notifications platforms. The exact cost will depend on your chosen platform, the number of subscribers, and any extra features.
Q: What Is The Most Cost-Effective Way To Market An App?
A: The most cost-effective way to market an app is through the website and social media creation, as well as using online website builder services, which charge around $18/month for a professional website. Push notifications platforms are also a great way to get your message across and stay connected with users and cost between $30 – $250 per month. Cost-per-install campaigns can also be a great option for app marketers as it focuses on certain initial actions that app marketers wish mobile users to take. Costs for this type of campaign range from $4.4 -$132 for iOS apps and $2.9 -$145 for Android apps.
Q: What Are The Benefits Of Using Push Notification Platforms?
A: Push notifications platforms offer an effective way for app marketers to stay connected with their user base and strengthen loyalty. They are also a great way to remind users about features or updates and discourage them from turning to competitors. Push notification platforms help to increase engagement by sending personalized messages and offers at the right moments, increasing user retention, and helping marketers reach their goals.
Q: Why Is App Promotion Important?
A: App promotion is important as it helps to get your message out and draw attention from potential users. With proper app promotion, your app can easily get lost in the ever-growing app market, leading to higher user downloads and engagement. Effective marketing channels will help you reach the correct people when they are open to hearing your message and increase your app's visibility.
Q: What Is Mobiroller?
A: Mobiroller is an online App builder that allows users to create and design their apps without coding knowledge. It offers many features, such as customizable templates, automated solutions, analytics, marketing tools, and more. With Mobiroller, you can easily create a professional app and maximize the impact of your app marketing strategy. It is an ideal solution for businesses looking to grow their customer base and increase engagement with their user base.

Q: How Does Mobiroller Help To Promote Apps?
A: Mobiroller helps promote apps by offering a range of features designed to maximize the impact of your app marketing efforts. It offers automated solutions, analytics, and customizable templates that allow you to create content tailored to your users' needs. It provides marketing tools such as push notification platforms, cost-per-install campaigns, and more. Using Mobiroller, you can easily optimize your app promotion strategy and reach the correct audience.
Q: What Are The Advantages Of App Promotion?
A: App promotion has many advantages, such as gaining visibility for your app, increasing user engagement, building customer loyalty, and driving more downloads. It can also target specific users and reach new markets you may have overlooked. By properly promoting your app, you can make sure that it stands out amongst the competition and captures the attention of potential users.
Q: What Should I Consider When Planning An App Promotion Strategy?
A: When planning an app promotion strategy, you should consider your target audience, budget, and objectives. It is also important to research which channels would be most effective for your business, such as paid advertising, organic content, or influencer marketing.
CONCLUSION 
No matter the size of your app marketing budget, there are cost-effective solutions available to get your app noticed and used by potential users. In an app market that is fiercely competitive and overcrowded, it is not logical to rely solely on free app marketing efforts as this will not generate enough information exposure in the right places or at the right moments to capture potential user attention. You must be willing to allocate a portion of your budget toward effective marketing channels to ensure your message reaches the correct people when they are open to hearing it. 
Try Mobiroller today to make your app and services to maximize the impact of your app marketing strategy!