Starting an ecommerce business is a great way to make money online. There are many different types of ecommerce businesses, so there is sure to be one that fits your interests and skills.
If you need some ideas for your ecommerce business, here are eight examples of successful businesses that have made millions in sales. These could serve as an inspiration to get you started!
1. Start A Dropshipping Business
There are many benefits to starting a dropshipping business. For one, it's a relatively easy way to get started in ecommerce. Dropshipping businesses can also be run on a leaner budget than traditional ecommerce businesses since you don't have to carry inventory or invest in warehousing space. And, with the right Dropshipping strategy, your ecommerce business can be highly profitable.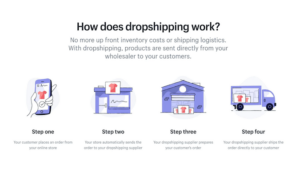 If you're looking for a creative and profitable way to start an ecommerce business, Dropshipping may be the perfect option for you. Keep reading to learn everything you need to know about how to start a Dropshipping business, including finding the best Dropshipping products, building your store, and marketing your business for success. 
What is Dropshipping? 
Dropshipping is a popular ecommerce business model that allows you to sell products without stocking any inventory. When an order is placed in your store, it is forwarded on to the supplier who handles shipping the items directly to your customer. This eliminates the need for carrying physical stock and simplifies the transaction process.
Benefits Of Starting A Dropshipping Business 
There are many reasons why starting a dropshipping business is a great option for entrepreneurs who are looking to get started in ecommerce. 
For one, it's relatively easy and inexpensive to get started. Unlike traditional brick-and-mortar businesses or other types of ecommerce businesses that require you to carry inventory or invest in warehouse space, you can start Dropshipping with little up-front investment. 
Another benefit of starting a Dropshipping business is that it offers the potential for high margins. Because you don't have the overhead costs associated with carrying inventory or shipping products yourself, you can generate higher profits per sale than with other types of ecommerce businesses. 
In addition, starting a Dropshipping business gives you the flexibility to work from anywhere in the world since all you need is an internet connection and a computer. And, because your supplier ships the products directly to your customers, there's no need for you to handle any inventory yourself – giving you more time to focus on other aspects of running your business. 
2. Start A Print-On-Demand Business
With the advent of print-on-demand technology, it has never been easier to start your own ecommerce business. Print-on-demand businesses allow you to create and sell custom products without having to invest in inventory or manage shipping logistics.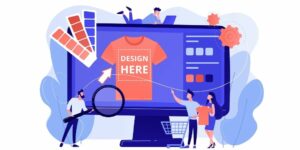 Plus, with the help of online platforms like Mobiroller, it's easy to set up a professional-looking online store in just a few clicks. Here's what you need to know about starting a print-on-demand business. 
First, you'll need to decide what kind of products you want to sell. Print-on-demand businesses can offer a wide range of products, from t-shirts and mugs to phone cases and notebooks. 

There are a number of print-on-demand companies that will handle the production and printing of your products for you. Once you've found a supplier, create some designs for your products and upload them to your online store. 

Then, start promoting your store! Use social media, email marketing, and other digital marketing strategies to get the word out about your new business. With a little effort, you should start seeing some sales come in. 
And that's it – you're now in the print-on-demand business! Thanks to modern technology, there has never been an easier or more affordable way to start your own business.  
3. Sell Products Using Amazon FBA
Are you an aspiring entrepreneur looking to get your business off the ground? If so, you may have heard of Amazon FBA (Fulfilment by Amazon). This service allows entrepreneurs to sell their products online on the Amazon marketplace. It's a great way to reach a wider audience and increase your sales.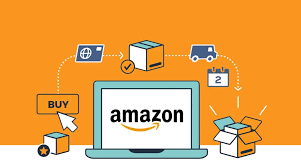 Here's a quick guide on how to set up your own selling account with Amazon FBA and start selling products online. 
Set up Your Seller Account 
The first step is to create an Amazon seller account. You'll need to provide some basic information about yourself, including your name and address. Once you've completed this step, you'll be ready to start selling products on the Amazon platform. 
Choose Your Product 
Once you've set up your seller account, it's time to choose the product(s) that you will be selling. Consider what type of product would best meet the needs of your target audience and make sure that it meets Amazon's quality standards for customer satisfaction. Also, keep in mind that some products require additional certifications or licences in order to be sold on the platform. 
Create Your Listing 
Once you've chosen the product(s) that you will be selling, it's time to create your product listing page on Amazon. This page should include detailed descriptions of each product and high-quality images or videos if available.
Additionally, make sure that all of your pricing information is accurate as well as any shipping details or special offers associated with each product.           
Begin Selling! 
Finally, once all of these steps are complete, it's time for the fun part – start selling! As soon as customers make their purchase from your listing page, they will receive a confirmation email from Amazon notifying them of their order status and delivery date. Be sure to monitor orders regularly so that customers receive their items in a timely manner and respond promptly if there are any issues with their order or delivery process.  
Selling products online can be a great way for entrepreneurs to get their business off the ground and reach more customers than ever before—and thanks to services like Amazon FBA, it's never been easier! By following these steps outlined above, anyone can create their own seller account on Amazon and start selling products right away! Whether you're just starting out or already have an established business – taking advantage of services like FBA can help take your venture to new heights!
4. Create an online course
The internet has opened up a world of possibilities for people who want to create and teach online courses. By creating an online course, you can share your knowledge and expertise with students all over the world, while also making a living from it.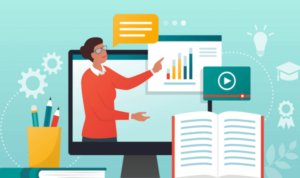 But how do you actually create an online course that people will love? Read on to find out. 
Choose A Topic You're Passionate About 
The first step in creating a successful online course is choosing the right topic. Pick something you're passionate about and knowledgeable in – this will make it easier to stay motivated throughout the process. Also, by focusing on one particular area, you'll be able to give your students more value in the form of detailed information. 
Research Your Audience 
Before diving into the creation process, you need to research your target audience so that you can tailor your content accordingly. Who are they? What kind of questions do they have? What kind of problems do they need help with? Once you have a clear understanding of who your audience is, it will be much easier to create content that's tailored specifically to their needs. 
Outline Your Course Content 
Now that you know who your target audience is and what topics you'll cover in your course, it's time to outline exactly what content will be included in each section or module of the course. Think about which topics should go first, second and so on in order to build up your student's knowledge gradually as they progress through the course. This will help them understand each concept properly before moving onto the next one.                     
Create Engaging Content  Now comes the fun part – actually creating the content! Make sure your content is engaging by including interactive elements such as quizzes, polls, videos and audio clips throughout each module or lesson of your course. 
Don't forget visuals too – adding images and diagrams makes complex concepts easier for people to understand quickly. Keep track of any feedback or suggestions from students as this may help inform future updates or additions that could improve their experience even further. 
Creating an engaging online course takes some effort but it can be incredibly rewarding if done correctly. By following these steps and putting in some hard work upfront, you can create a great product that people will love – one that adds value to their lives while also earning you money at the same time!
 If done correctly and with enough dedication, there's no limit to how successful an online course can be for both its creator and its student base alike!
5. Build a SaaS platform
Building a SaaS platform from scratch can seem like an incredibly daunting task. But, with the right research and resources, it's a lot easier than you might think. In this blog post, we'll cover what it takes to build a successful SaaS platform, including the technology stack you need, the steps to take when setting up your architecture, and how to market your product once it's ready. 

 Choosing the Right Technology Stack 
The first step in building a SaaS platform is choosing the right technology stack. You want to make sure that you're using reliable technologies that will be able to scale with your business as it grows. For example, if you're building an online store then you'll want to use either Ruby on Rails or Node.js for your back-end development.
For front-end development, ReactJS or Angular are great options. It's important to do some research into different frameworks and technologies before making your final decision so that you know what will work best for your project. 
Setting Up Your Architecture 
Once you've chosen the technology stack for your SaaS platform, it's time to set up your architecture. This includes deciding on how to structure data within the system and creating databases for storing user information and other data points. 
Additionally, you'll need to set up authentication protocols and security measures so that user data stays safe and secure at all times. It's also important to consider scalability when setting up the architecture of your SaaS platform; this will ensure that as more users join your service, everything runs smoothly without any hiccups or slowdowns.  
Marketing Your Product 
Once your SaaS platform is built and ready for launch, it's time to start marketing! There are several different strategies for promoting a new product such as yours but one of the most effective methods is content marketing – creating content such as blog posts or videos that showcase what makes your product unique and valuable. 
You should also use social media channels like Twitter or Facebook to spread awareness about your product among potential customers – just make sure that all of your content is engaging and informative so that people actually pay attention! 
Additionally, don't forget about email marketing – sending out emails regularly can help drive sales over time by reminding customers of why they should choose your product over competitors'.  
With the right research and resources in hand, building a successful SaaS platform doesn't have to be overwhelming—it can be an exciting journey! 
Start by choosing the right technology stack for maximum scalability; then focus on setting up robust architectures with secure authentication protocols; finally market effectively through content marketing campaigns across multiple channels including email campaigns targeted at prospective customers.. 
By following these steps carefully ,you'll be well on our way towards creating an industry-leading software as a service (SaaS) platform! 
6. Create a Website for Affiliate Marketing
If you're looking for a way to make money online, then look no further than creating an affiliate marketing website. An affiliate website is a site that promotes products and services from different companies in exchange for commissions. The key to success with affiliate marketing is to create a website that stands out from the competition and provides an engaging experience for your visitors.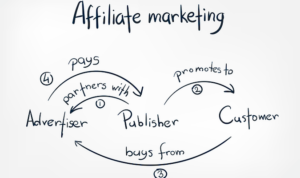 In this article, we'll show you how to make an affiliate marketing website that will keep people coming back for more. 
Choose Your Niche 
The first step in creating an affiliate marketing website is choosing a niche or topic that interests you. There are many different niches that you can choose from, such as health and wellness, travel, beauty, finance, technology and more. Pick something that you're passionate about so that it's easier to come up with content ideas and promote products related to your niche. 
Set Up Your Website 
Once you've chosen your niche, the next step is setting up your website. You can do this by registering a domain name and hosting provider like Bluehost or Siteground. Once you have your hosting account set up, the next step is installing WordPress onto your server so that you can start building your website. 
Design Your Website 
After setting up your hosting account and installing WordPress on it, the next step is designing your website. You can do this by choosing a theme from our collection of WordPress themes or find one on other marketplaces like Theme Forest or Creative Market. It's important to choose a theme that fits with the look and feel of your niche so that it looks professional and inviting for visitors who land on your page.                                    
Add Content  Now comes the fun part—adding content! This includes writing blog posts related to topics within your niche as well as promoting products from reputable companies through affiliate links. 
To ensure success with affiliate marketing, it's important to provide value-packed content as well as honest reviews of products or services related to your niche so that readers know they can trust what they read on your site.    
As you can see, creating an affiliate marketing website is not as difficult as it may seem at first glance. By following these steps—choosing a niche, setting up web hosting and design elements, adding content—you'll be able to create an effective site in no time! With some hard work and dedication (and maybe some helpful tools!), soon enough you'll have created the perfect affiliate marketing website! So get started today! Good luck!
7. Sell Subscription Boxes
Subscription boxes have become a popular way to get products and services delivered directly to your door. They offer customers convenience and access to unique items that are not available in stores. For business owners, subscription boxes provide an ideal way to promote their products or services while creating customer loyalty. Let's explore why subscription boxes are the best way to sell your products and services. 

Benefits of Subscription Boxes 
Subscription boxes offer many benefits for those selling products and services. First, they provide convenience for customers who want the ease of having their favourite items delivered on a regular basis without having to go out and search for them every time they need something. Additionally, subscription boxes can give customers access to exclusive items that can be hard to find elsewhere. 
This exclusivity makes them highly desirable for customers who want something different than what is available in stores. Finally, subscription boxes allow businesses to build loyalty by providing discounts and incentives to subscribers over time. 
Ease of Use 
One of the biggest advantages of using subscription boxes is how easy they are to use. Business owners don't have to worry about storing large amounts of inventory or dealing with the hassle of packing orders on a daily basis. Instead, they can create their own custom boxes that contain all the items they want included in each box, which can then be shipped directly to customers' homes in just a few clicks! Additionally, most subscription box companies offer additional features such as tracking information so you know exactly when your orders will arrive at customers' doors. 
Subscription Box Promotion 
Another great benefit of using subscription boxes is that it gives businesses an opportunity to promote their products and services in an engaging way that goes beyond traditional advertising methods like television commercials or print ads. With subscription boxes, businesses can add marketing materials like coupons or samples into each box so that customers get some extra value from their purchase while also getting exposed to new products or services from the business owner! 
This type of promotion is especially effective because it allows businesses to target specific types of customers who might be interested in what they have to offer rather than casting a wide net with traditional advertising methods. 
If you're looking for an effective way to promote your products or services while building customer loyalty, then subscription boxes may be just what you need! 
They offer convenience for customers who don't have time to shop around for items every time they need something new; exclusivity through access to special items not available elsewhere; discounts and incentives over time; easy set up and delivery; and targeted promotion opportunities through marketing materials added into each box. 
If you're considering selling your products or services through subscriptions, then now is definitely the time! Try out a custom subscription box today!
8. Market White-label Products
Are you looking for ways to boost sales and increase profits? If so, white-label products may be the perfect solution. White-labelling involves selling a product that is manufactured by another company under your own brand name. This is a great way to expand your product offerings without having to develop an entire line of products from scratch. Let's take a closer look at what white-labelling is and why it can be beneficial for businesses. 

What Is White-Labelling? 
White-labelling is essentially when a manufacturer produces products that are then rebranded and sold by another company. The idea behind this process is that it allows companies to purchase and resell products at a fraction of the cost of producing them in-house. 
For example, if you wanted to start selling digital cameras but didn't have the resources or expertise to produce them yourself, you could purchase them from a white-label manufacturer and then sell them under your own brand name. This would allow you to focus on marketing and sales while leaving the production up to someone else. 
Benefits of White Labelling 
One of the biggest advantages of white labelling is that it can help you save time and money since you don't have to create your own product line from scratch. It also allows you to quickly expand your offering with minimal effort, making it easier for you to stay competitive in today's market. 
Additionally, white labelling gives your customers more options when it comes to choosing products, which can help drive sales and grow your business faster than if you were only offering one type of product or service.  
Another benefit of white labelling is that it helps build credibility because customers will associate your brand with reliable products they already trust. This can help boost customer loyalty, as well as help attract new customers who might not have otherwise been aware of your business. 
Finally, white labelling also helps protect your intellectual property since manufacturers typically sign agreements preventing them from using any information about the product for their own purposes or sharing it with other companies or individuals without permission.  
White labelling is an effective way for businesses to expand their product lines without having to invest too much time or money into development and production costs. Not only does this process save time and money, but it also helps build credibility among customers while protecting intellectual property rights. With white labelling, businesses have access to high quality products that they can easily resell under their own brand name—making it easier than ever before for businesses to succeed in today's competitive marketplace!
Mobiroller is a Great Option
Mobiroller is the easiest way to create and customise your own online shop. Mobiroller offers over thousands of themes for you to choose from, so you can create a shop that perfectly reflects your style. And because Mobiroller requires no design experience or programming skills, anyone can create a beautiful online shop. Just add your products, list them with great photos, descriptions, and prices, set up payments and shipping, and start selling.